Silicon Valley Experience
Gain connections to some of Silicon Valley's leading founders, CEOs, executives, and investors, all of whom hail from the University of Michigan. The Silicon Valley Experience through the Zell Lurie Institute connects rising U-M juniors and seniors and returning grad students with innovative entrepreneurial and venture capital companies for a week-long immersive experience.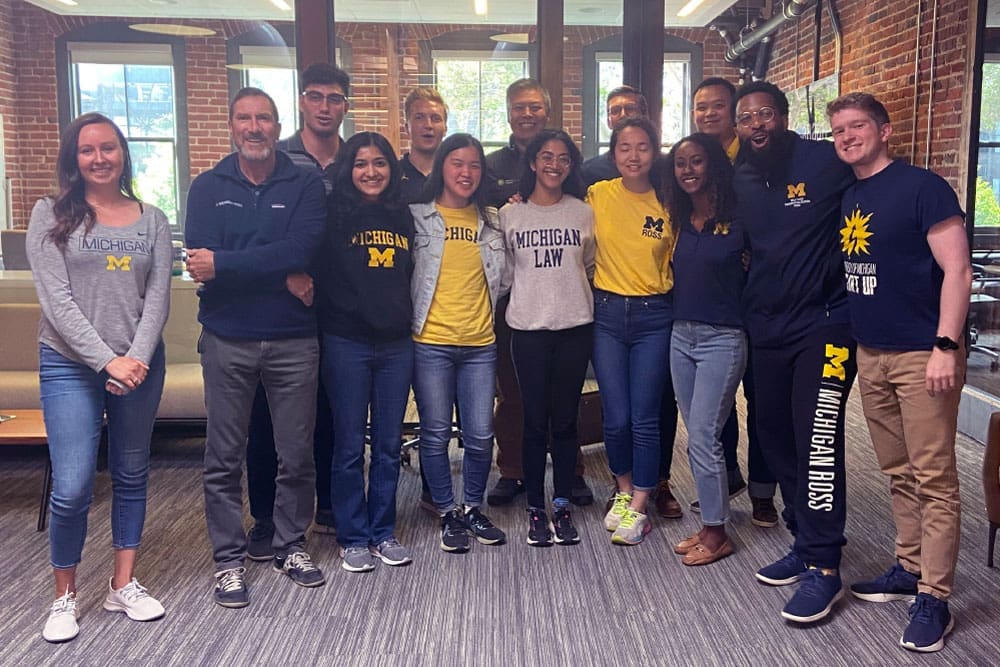 Students selected for the program will attend sessions and events hosted by U-M alumni who are eager to meet the next generation of Michigan talent. See what it's like behind-the-scenes at some of the most innovative companies and venture capital firms on the West Coast.
Travel & Expenses
All travel expenses are covered by the Zell Lurie Institute at the University of Michigan and our partners.
The 2023 Silicon Valley Experience will take place May 8 – 12 in the San Francisco Bay Area of California.
You hear all of these alumni founder stories and companies that have gone on to change the world, this trip was an amazing opportunity to connect and be a part of that.
Venture Capital Highlights
Get the latest news
Subscribe to the Zell Lurie Student Newsletter to receive the latest information on our programs, competitions, networking events, and more.