Real Deals, Real Companies, Real Investments
The Zell Early Stage Fund is a venture capital and pre-venture capital investment fund operated by University of Michigan, Ross School of Business BBA Juniors and Seniors under the supervision of the Fund's Faculty Managing Director. The Fund is modeled on University of Michigan Zell Lurie Institute's renowned Wolverine Venture Fund.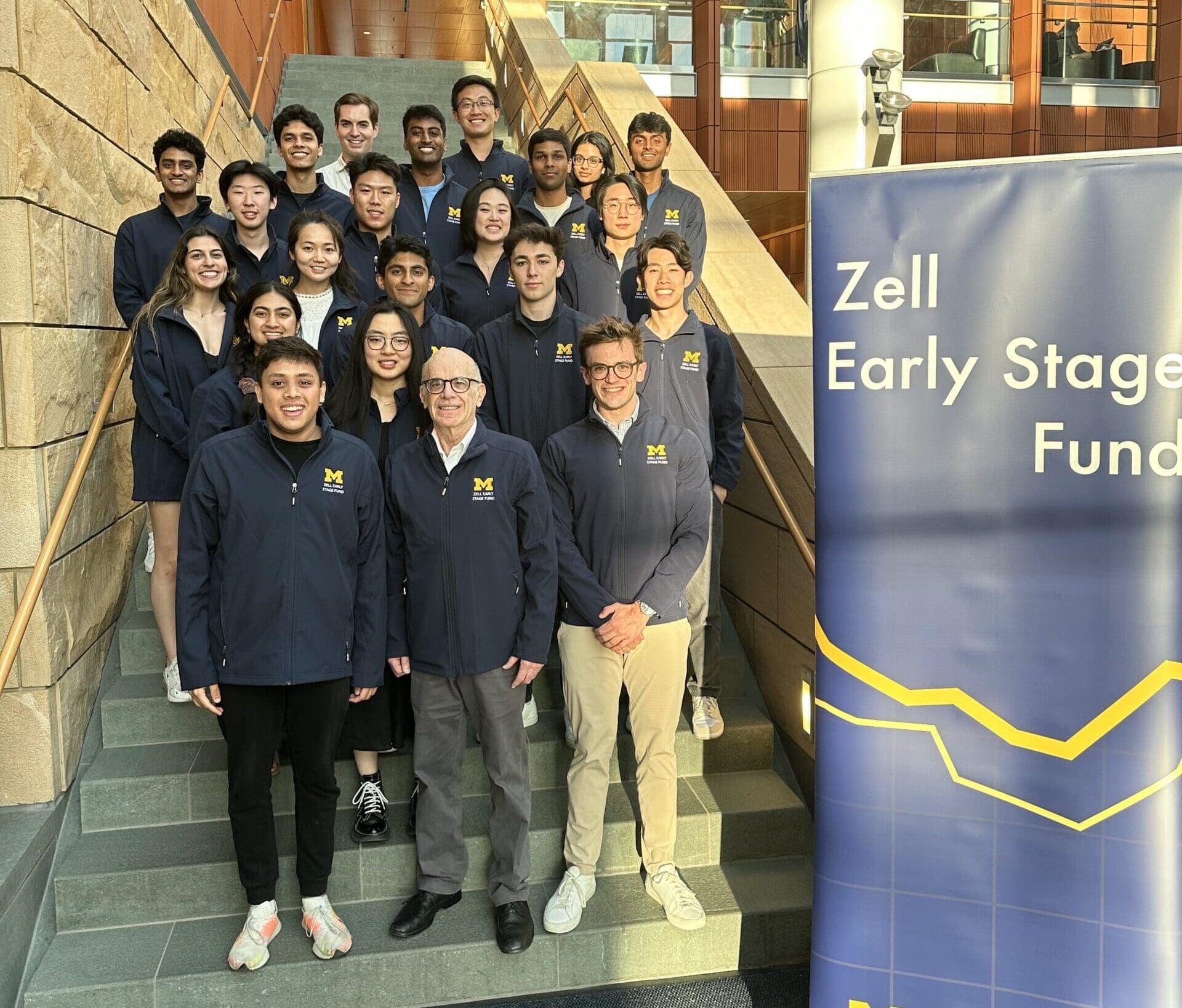 Class Credit and Action-Based Learning
Fund students receive 3 Ross-elective credits their Junior Winter semester, and 3 Ross-capstone credits their Senior Winter semester. They are selected at the beginning of their Junior year through an application process. They are expected to actively contribute to the fund during both Fall and Winter semesters for two years. As Juniors, students learn the principles of early-stage investing, and shadow and participate in deals. In their Senior year, students serve as deal heads and mentors for new members.
Contact Us
For entrepreneurs seeking an investment, please contact us at zesfcontact@umich.edu. We typically invest in early-stage companies that tend to quickly grow and either go public or be acquired by a strategic buyer. We have focused on technology, healthcare, and energy sectors, but welcome opportunities outside these areas.
For BBA students interested in applying to the Fund, please see our application page.