Pinkert Healthcare Accelerator
With the Pinkert Scholars Program, an extensive healthcare curriculum, and the extraordinary medical innovation engine at the University of Michigan, Michigan Ross is an incredible place for student healthcare entrepreneurs. The Pinkert Healthcare Accelerator supports these outstanding students and their innovative ventures working to improve healthcare.
Student Healthcare Accelerator
The Pinkert Healthcare Accelerator provides grant funding and support from experienced faculty and mentors to help students realize their vision for reimagining healthcare. The program supports student ventures to create value by increasing healthcare quality and access, reducing costs, and improving patient experience.
Through the generous gift of Eleanor and Michael Pinkert, the Pinkert Healthcare Accelerator at the Ross School of Business supports extraordinary student entrepreneurs with big ideas to change healthcare.
Students apply to the Pinkert Healthcare Accelerator across three startup stages in a competitive process.
Stage 1: Vision
Students have a vision for an important healthcare startup. They work to clearly understand the need and refine the value-creation hypothesis.

Stage 2: Test
Students have confirmed the unmet need and hypothesis for differentiation / impact of their solution.

Stage 3: Launch
Students have developed a plan for value creation with milestones.
Additional Support for Students
Students in the program are supported with cohort meetings, team office hours, access to our Advisory Board of healthcare experts, "ask-me-anything" sessions with healthcare subject matter experts, feedback sessions with our Advisory Board and the Pinkert Scholars, and grant funding to support your venture.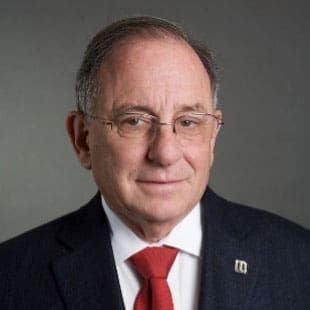 Michael S. Pinkert
Mr. Pinkert founded MHM Services, Inc. in 1981, and in 1997, he established the concept of direct mental health contracting with correctional agencies. Through his leadership, MHM has enjoyed solid financial stability in addition to maintaining its position as the national leader in mental health staffing and management for correctional agencies. Mr. Pinkert directs MHM's strategic planning, and is involved in finance, marketing, recruiting, shareholder and Board of Director matters, client relations, quality assurance, and corporate integrity. He chairs MHM's Board of Directors, confers daily with MHM's executive team, and is actively engaged in MHM's weekly operations team meetings.
Prior to founding MHM, Mr. Pinkert was responsible for developing a management consulting division at Psychiatric Institute of America to assist general hospitals with mental health services. Eventually this led to managing psychiatric units in hospitals that became the genesis for the formation of Mental Health Management, Inc. as a subsidiary, which was then purchased in 1981 and is now MHM Services. Mr. Pinkert has been involved in founding Centurion, a joint-venture between MHM with Centene Corporation, a fortune 500 Medicaid managed care company. He currently sits on the Board of Managers for the company. He also sits on the Board of Melody Healthcare, a start-up health insurance company.
Mr. Pinkert has over 40 years of experience as a health care executive in general hospital, mental health, and health care management both nationally and internationally in addition to correctional health care. Mr. Pinkert holds an MBA and BSEE from the University of Michigan.
Chief Executive Officer, MHM Services, Inc. (Retired)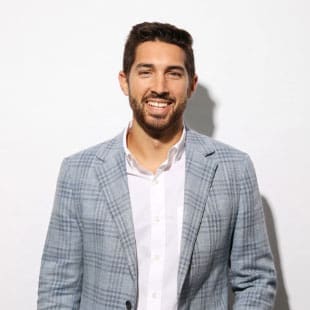 Joe Cabral
Joe joined Frazier Healthcare Partners in 2021, where he focuses on identifying and evaluating investment opportunities and creating new ventures in the life sciences. Prior to joining Frazier, Joe was in venture creation at Flagship Pioneering, where he developed the science, intellectual property and corporate strategy of first-in-category life science companies. After completing Flagship's Fellows program in 2018, Joe played a pivotal role in the inception and development of Generate Biomedicines, a platform company leveraging machine learning for protein design, where he also held operational roles in biology and corporate strategy. Prior to Flagship, Joe was an early employee at Moderna, where he aided the buildout of the computational biology function, led several research activities to better understand the biophysics of modified mRNA, and helped launch a therapeutic program in personalized cancer vaccines.
Joe received his M.B.A. from the Ross School of Business at the University of Michigan, where he received multiple awards recognizing his outstanding performance in entrepreneurship and venture capital. Joe also holds a M.S. in Genomics and B.S. in Biology from the University of Connecticut.
Christine Gibbons
Christine Gibbons is a serial entrepreneur whose passion is partnering with inventors of transformative technology to drive innovation to the marketplace. She brings over twenty-seven years of operating and fundraising experience to early-stage opportunities, both as an investor and part of entrepreneurial management teams. Together with other founders, Chris has launched fourteen new ventures and raised over $85 million in start-up and early-stage capital.
Chris currently operates as an independent consultant, serving as a senior advisor to early-stage company leadership teams to support growth and value enhancement by providing strategic planning, fundraising support and operational/financial systems development and execution. Prior to her senior advisory role, Chris served as Co-Founder and Chief Operating Officer of HistoSonics, Inc., a medical device company developing a non-invasive, sonic beam therapy platform capable of destroying tissue at a sub-cellular level. She served the company in various roles including President, COO and Interim CEO. Prior to HistoSonics, she held various leadership roles in entrepreneurial ventures including Executive in Residence (EIR) for Venture Investors, LLC, CFO for Sensicore, a company with lab-on-a-chip sensor products (acquired by a division of GE), VP of Finance for Ardesta, an investor in "small-tech" opportunities, and Partner and CFO of Seaflower Ventures, a venture capital firm focused on early-stage biomedical opportunities.
Chris is a member of the Capital Community Angels, is on the advisory board of Michigan State University's Center for Venture Capital, Private Equity and Entrepreneurial Finance, and guest lectures at MSU's Business School. She served on the Board of ONL Therapeutics from 2017-2020, was a member of the Technical Oversight Committee for the Coulter Program at the University of Michigan from 2008 to 2016 and was on the inaugural advisory board for MSU's Masters in Healthcare Management program. Chris holds an MBA from Wayne State University and a BA from Michigan State University.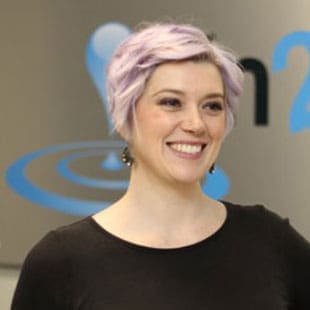 Adrienne Harris
Adrienne Harris is a Product Development Manager at in2being, LLC. Prior to joining in2being, Adrienne was co-founder of Tangent Medical Technologies, Inc. As co-inventor of the company's lead technology, the NovaCath Peripheral IV Catheter System, she was involved in the entire product development lifecycle from unmet needs through design, manufacturing, commercialization, and post-market support. The Tangent Medical Technologies team achieved two FDA 510(k) clearances, received multiple US and OUS patents, earned ISO 13845 and CE mark for European sales as well as numerous other country-specific clearances. Tangent was acquired in April of 2016, and the NovaCath remains on the market to this day.
In her role as a Product Developer at in2being, Adrienne has brought her real-world experience to various client projects driving toward a range of market and regulatory goals. Adrienne holds a Regulatory Affairs Certification (RAC).
Reda Jaber
Reda Jaber, MD, MBA, currently serves as the Director of Innovation at Emergent Holdings, which is dedicated to health and safety in the insurance industry. Prior, Reda was the Senior Director of Operations and Clinical Development at Ocuphire Pharma, a venture-backed clinical-stage biopharmaceutical company focused on drugs to treat ophthalmic disorders. From 2016 to 2019, Reda was the Director of Business Development at Gemphire Therapeutics, a publicly traded clinical-stage biopharmaceutical company, a position he held through the merger of the company with NeuroBo Pharmaceuticals. From 2014 to 2016, Reda was a Partner and the Medical Sector Lead at IncWell, an early-stage venture capital firm that made 40 seed and series A investments across two funds. In 2013, he gained investment experience as an analyst at Stage 2 Innovations, a $100M investment fund and invention shop.
Reda has founded and launched several ventures, including Tubular Ventures (impact-driven startup advisory focused on advancing innovations in kidney health), xR Therapeutics (digital health startup building augmented reality software for phobias and anxiety), MD Cases (medical case study platform), MI Happy App (depression symptom tracker), Visionary Kids (children's book series about entrepreneurship), and Hostodo (virtual private server provider). Reda currently serves as a member of the University of Michigan Department of Surgery Surgical Innovation Development Accelerator Course (SIDAC) Oversight Committee, the Michigan Venture Capital Association (MVCA) Talent Committee, and the ACCESS Community Advisory Board. In 2014, he was selected as a Venture Fellow by the MVCA and as a Davidson Digital Health Fellow by the Henry Ford Innovation Institute. In 2015, he was named to Crain's Detroit Business 20 in their 20's list. In 2016, Reda made the cover of Forbes Middle East magazine after being recognized as a Forbes 30 Under 30 in Healthcare.
Reda is a proud graduate of the University of Michigan, where he earned a Bachelor of Science with Highest Distinction (BS, 2008), a Master of Science in Clinical Research (MSCR, 2012), a Master of Business Administration (MBA, 2014), and a Doctor of Medicine with Distinctions in Research, Service, and Medical Education (MD, 2014). He has authored over 15 academic publications and scientific research posters, and he has presented his research at major scientific conferences internationally. Reda was named a University of Michigan Hero in 2013 and Student of the Year in 2014.
Angelique Johnson
Dr. Angelique Johnson is CEO/founder of MEMStim LLC, a company that produces implantable electronics to treat neurological disorders. With a doctorate in Electrical Engineering from the University of Michigan, her work on microfabricated electrode arrays has resulted in several national and international patents, funding from the NSF and NIH, and a feature on the cover of Hearing Research. As an expert in Lean Startup Methodology, Dr. Johnson has educated several founders on how to build successful companies. She is an authority on innovation and entrepreneurship. Dr. Johnson has delivered a congressional briefing on Capitol Hill, served as a speaker for the eighth district of the Federal Reserve, and delivered several international talks. She has been featured on NBC Universal, National Public Radio, The Root news site, Louisville Insider, Business First, and other media outlets. Passionate about people as well as entrepreneurship, Dr. Johnson has led numerous outreach programs to promote tech careers to underrepresented minorities and women. One such program involved her traveling to Abu Dhabi to increase opportunities in STEM for Middle Eastern and North African Women. Dr. Johnson is CEO/Founder of Vissionaireum, an organization that promotes, trains and equips underrepresented entrepreneurs.
Niki Kennedy
Dr. Niki Kennedy is a vascular surgeon with a background in both engineering and business. She began her career as an electrical engineer, graduating from Lawrence Technological University in 1995 with her BS. She then went on to the University of Michigan in Ann Arbor for graduate work where she obtained Masters degrees in both electrical and biomedical engineering. Dr. Kennedy then made the jump into the clinical world, completing her MD at Wayne State University in 2003. From there, she went on to complete her general surgery residency as well as her vascular surgery fellowship.
Dr. Kennedy obtained her MBA from the University of Michigan in Ann Arbor in 2019. Since her undergraduate days, Dr. Kennedy has worked as a consultant for startups in the healthcare field. She has experience in device development, regulatory affairs and quality assurance. She routinely mentors with several tech accelerators in the Midwest. Currently, she is working on the ArborHive Innovation Network, a national program designed to engage physicians with the biomedical innovation community.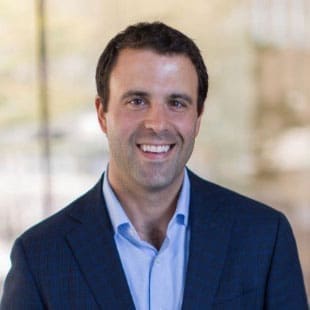 David Kereiakes
David joined Providence Ventures as a Partner in 2018 where he has helped lead the formulation of the firm's medical device investment strategy. David also helps support investment strategy and decision processes in software and service focused businesses.
Prior to joining PV, David worked for River Cities Capital Fund ("RCCF"), one of the most active and experienced growth equity funds in healthcare and information technology. David most recently was a Principal on the healthcare team having served on deal teams across all healthcare verticals.
Additionally, David served as President and Board Member of Mid-America Health Investors Network (MHIN), where he represented over 60 active healthcare funds with offices spread throughout Middle America.
David currently or previously served as a Board Director, Board Observer, or co-led financings for MacroHealth, OrthAlign Inc., Bolder Surgical, AVIA Health, Veran Medical (sold), NICO Corp., TissueTech (sold), and Advanced Practice Strategies (sold).
Earlier in his career, David served as a principal, sales associate, and investment advisor with American Financial Group and completed extensive financial, consumer branding, and sales and marketing training programs with Merrill Lynch and Procter & Gamble.
David graduated from Indiana University's Kelley School of Business and received his MBA with a concentration in finance from Xavier University's Williams College of Business.
David and his family remain active in the Seattle and Cincinnati communities supporting various initiatives targeting behavioral health, education and youth programs, veteran affairs, and medical research programs.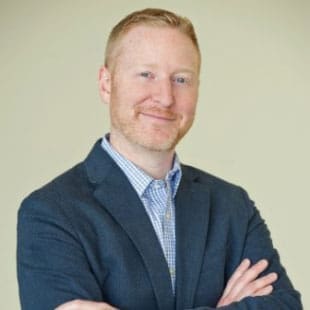 Dave Repp
Dave focuses on the creation of life science start-up companies and business opportunities based on technologies discovered and developed at the University of Michigan. He has over 20 years of experience in research commercialization, new venture creation, and business consulting in the life sciences and high-tech industries.
Before joining the Venture Center, Dave was President and COO of Gema Diagnostics, a venture-backed molecular diagnostics company seeking to improve clinical outcomes in in vitro fertilization. Prior to Gema, he helped launch and was Vice President of University of Michigan spin-out, Avidimer Therapeutics. He consulted at ANGLE Technology, a venture investment and management consulting firm focused on life sciences and high-tech opportunities in the US and UK, and Deloitte Consulting where he was on the Strategic Advisory Team for the firm's High Tech Industry Practice.
Dave earned his MBA (Samuel Zell Scholar) from the Stephen M. Ross School of Business at the University of Michigan and BS and MS degrees in Mechanical Engineering from the University of Michigan.